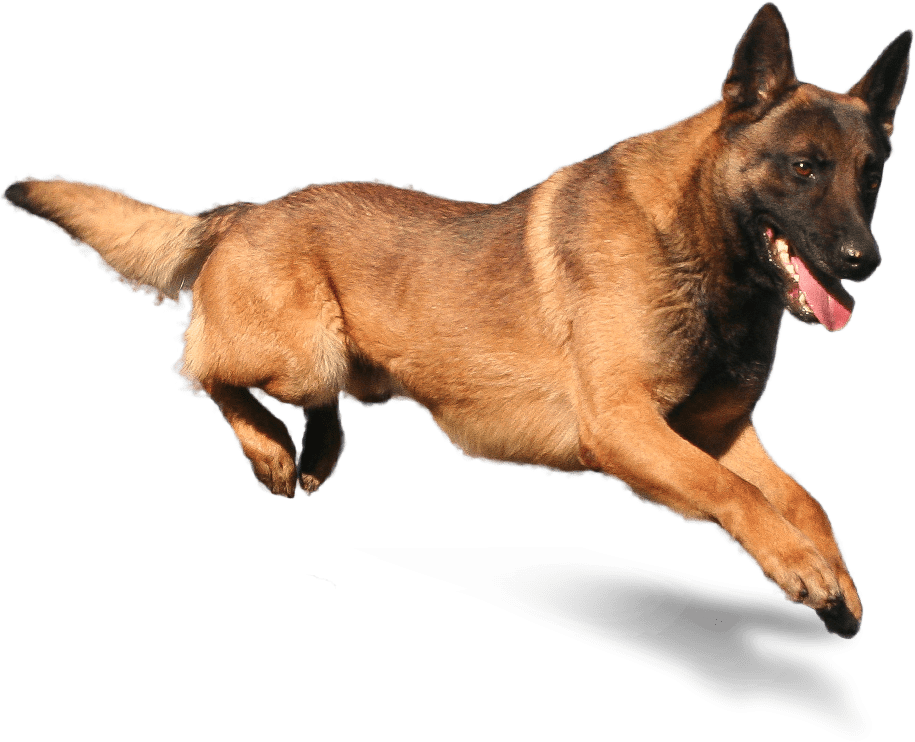 Professional Dog Training Columbus Ohio
Professional Dog Training Done Right the First Time.
Successfully correct behavioral issues such as jumping, leash pulling, setting boundaries, listening, potty training and more for your dog. Ready to get started? Schedule your consultation today.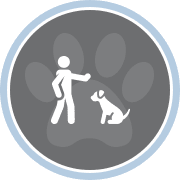 Board & Training
Dogs learn by repetition, and habits are hard to break. Let us do the hard part for you! Our Board and Train programs offer immersive environmental training where dogs learn lifelong obedience skills throughout their stay.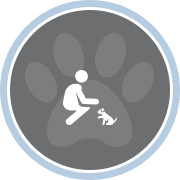 Puppy Training
Imprinting healthy behaviors will make future training a breeze. We address common puppy problems such as potty training, play biting, jumping, and crate training, so you can focus on fun with your new pup.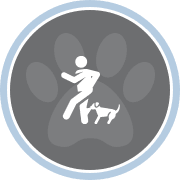 Aggressive Dog Training
Curb your dogs aggressive behavior through targeted communication methods that help control your pet's emotional response to a situation, while giving you confidence to take your pet out in public safely.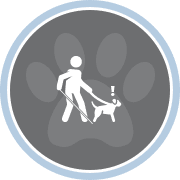 Service Dog Training
Start living your best life by helping yourself or a family member by having your dog trained to be a service dog that helps with disabilities and impairments for physical, mental, sensory, emotional and other needs.
The Marcum K9 Training Process
Our expert dog trainers in central Ohio will successfully correct behavioral issues such as jumping, leash pulling, setting boundaries, listening, potty training and more.
Schedule a Consultation
During your Consultation, one of our dog trainers will meet with you and your pooch at our in-home training facility in Canal Winchester, Ohio. We'll assess your dog's level of obedience, get to know their behavior and speak with you about your goals.
Create a Program
Every dog is different. Based on your goals and your dog's needs, we'll devise a training plan that will quickly and effectively transform your dog into the well-behaved, attentive, and calm companion you've always wanted.
Columbus Dog & Owner Training
Whether you choose board & train, group training, or a private training session, our trainers will treat your dog as if it were their own, and will instruct you on how to use trigger words and how to control your voice to assert your authority.
Maintain Your Training
At the end of the training program, your dog will be a Marcum K9 graduate. How they use their training depends on how well you maintain what we've taught them AND you. If you have any questions or concerns, please contact us anytime.
About Marcum K9
Our dog trainers teach your dog to focus both on and off the leash.
We believe dogs learn best in a home environment facing real-life situations. That's why we bring trainees into our own homes and introduce everyday distractions custom-tailored to each dog. When you train with Marcum K9, your dog becomes a member of our family. Our team of experts creates a healthy environment where your dog can socialize, exercise, play, and learn. Let us help you achieve your training goals! Enjoy life to the fullest with your furry best friend.
There for Life
Our dog trainers aren't just around for private lessons, group classes, or puppy training. We want to make sure you have a lifelong bond with your attentive, well-mannered dog. Our trainers provide lifelong training support because we know that behaviors and mannerisms can change over time due to a number of circumstances. Click below to learn more about our professional trainers and their passion for dogs!
Columbus Dog Training Reviews
We love hearing about how our dog training programs have changed our clients' lives.
We love getting feedback from our customers! Reviews on Google and Facebook not only make us feel good about the work we do for your family, but they give other dog owners peace of mind about coming to train with the Marcum K9 team. When you are happy with the strong bond you have with your dog, share that with us by leaving a review!
We work with dogs and families across Central Ohio including Bexley, Grandview, New Albany, Upper Arlington, Worthington, Hilliard, Powell, Pickerington, Canal Winchester, and more! Fill out our inquiry form to schedule your free consultation and to learn more about our training programs.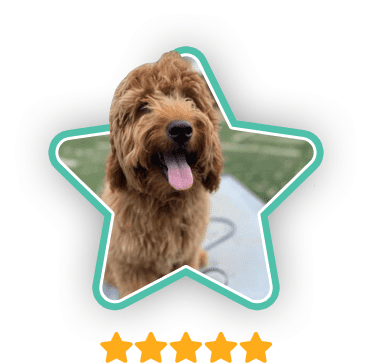 "My miniature Goldendoodle, Oliver, just completed his first 5 of 15 days with Marcum and I am already blown away! It feels like we brought home a completely different puppy but in all the best ways. His trainer, Jourdan, has been absolutely AMAZING! She sent pictures, videos, and updates every single day.
She has also gone above and beyond by providing additional information on topics we had questions about (ie food choices, spaying, and various other topics). If you are wondering if sending your pup is worth the price I highly encourage you to take the leap and let them show you just how worth it it is. I cannot wait to see the progress Ollie makes in his last 10 days!"
– Kelsey & Oliver
Columbus Dog Training School FAQ'S
How do I know your services are the best for my dog?
We train each dog based on the exact training they need. We don't use a one-size-fits-all approach. We know that every dog or puppy is different, and they all need different types of classes. Our school is designed to help achieve the best results, no matter what type of dog you have.
What are the advantages of professional training vs. home training?
Professional dog obedience training goes a long way. Not everyone is meant to be a dog trainer, which means trying to do it yourself at home may cause more harm than good for your dogs. Every dog trainer at our facility has years of experience working with every type of canine there is.
Can you guarantee that the dog training will stick?
Dogs, like humans, change and mature daily. This means that every dog will have different needs. We are here for lifetime support to help you work through any new behaviors to ensure that you always have a well-mannered, attentive dog.
Is there a best age to train my dog?
The earlier you can start with our services, the better. You will have better communication with your dog if you start as early as you can, and your bond will strengthen as well. There's nothing better than a great relationship with your favorite canine. Contact us today to get started!
Are there certain dog breeds that are better or worse for training?
All dogs are trainable. It doesn't matter the breed, age, or size. Our services are geared towards helping you have a well-mannered dog, no matter what your situation is. Professional dog training is the best way to achieve this result!