Dog Training Programs Columbus Ohio
Dog Training Programs Designed Just For You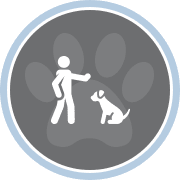 Board & Train
Dogs learn by repetition, making board and train programs a valuable tool for owners. Let us do the hard part for you! During their stay with us, your dog will spend their days learning all the new material.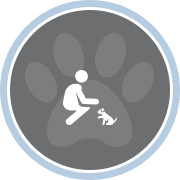 Puppy Training
Imprinting future behaviors will make future training a breeze and give you more enjoyment of your new puppy. We also address puppy behaviors such as potty training, play biting, jumping, crate training, and more.
The Marcum K9 Training Process
Our expert dog trainers in central Ohio will successfully correct behavioral issues such as jumping, leash pulling, setting boundaries, listening, potty training and more.
Schedule a Consultation
During your Consultation, one of our dog trainers will meet with you and your pooch at our in-home training facility in Canal Winchester, Ohio. We'll assess your dog's level of obedience, get to know their behavior and speak with you about your goals.
Create a Program
Every dog is different. Based on your goals and your dog's needs, we'll devise a training plan that will quickly and effectively transform your dog into the well-behaved, attentive, and calm companion you've always wanted.
Dog & Owner Training
Whether you choose board & train, group training, or a private training session, our trainers will treat your dog as if it were their own, and will instruct you on how to use trigger words and how to control your voice to assert your authority.
Maintain Your Training
At the end of the training program, your dog will be a Marcum K9 graduate. How they use their training depends on how well you maintain what we've taught them AND you. If you have any questions or concerns, please contact us anytime.
Reviews from Columbus Area Dog Owners
We love hearing about how our dog training programs have changed our clients' lives.
We love getting feedback from our customers! Reviews on Google and Facebook not only make us feel good about the work we do for your family, but they give other dog owners peace of mind about coming to train with the Marcum K9 team. When you are happy with the strong bond you have with your dog, share that with us by leaving a review!
We work with dogs and families across Central Ohio including Bexley, Grandview, New Albany, Upper Arlington, Worthington, Hilliard, Powell, Pickerington, Canal Winchester, and more! Fill out our inquiry form to schedule your free consultation and to learn more about our training programs.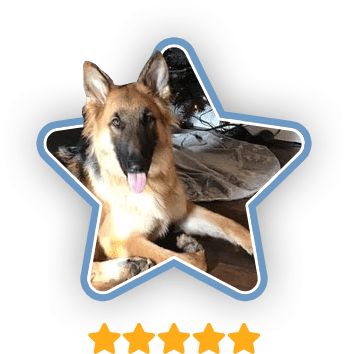 We decided to take our German Shepherd, Ray to Marcum K9 Obedience after he ran after a stray dog one morning. I was so fearful of what could have happened. We met with Allison on a Saturday afternoon and decided to do the 15 day board and train. We dropped him off the following Tuesday. I was so scared and sad to leave my best friend but also confident I was doing the right thing. They sent me daily updates via text messages and videos. I saw immediate improvement but again was fearful that I would not be able to continue once he came home. On his 1st birthday, 15 days after dropping him off we went for our training and pick up. I'm pretty sure the humans are the hardest to train. Allison told us his anxiety and aggression was fear and lack of confidence mostly. We took him home and gave him lots of hugs!!! Every day the rest of the week I worked him on the commands she taught us. He had his little issues (or were they mine) but he did amazing!! The first weekend we had to spend more time with him we took him to the park and to a couple drive through lines around other people and animals. He did amazing. He still started to show aggression but was easily brought back to being able to focus on me and not the distractions. We cannot say enough things about Marcum K9 Obedience. The team they have both human and non are amazing. We are looking forward to our continued learning with them in the future. I will forever be grateful for giving me and Raymond the confidence to be our best!!!!
– Lisa & Ray