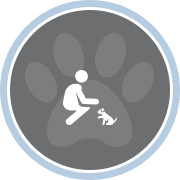 Professional Puppy Training Columbus Ohio
Get Your Puppy Started on the Right Paw
Get Your Puppy Started on the Right Paw
Our fun, treat-based professional puppy training will help your puppy discover their love of working with you.
Ready or not, puppy training begins as soon as you bring your new puppy home. Our puppy training program helps you and your dog establish a firm foundation for raising a well-behaved member of the family.
When training a puppy, it is crucial to start early. Dogs begin to form their own attitudes between the ages of 8 and 14 weeks, and behaviors learned during this period can last a lifetime.
Our treat-based training approach rewards your puppy for paying attention and performing simple tasks upon command. This will teach them to respond to your voice, recognize commands, and engage the appropriate behavior. Early skills learned at Marcum K9 Obedience will shape your puppy into the dog your family will grow with and love for years to come.
Some of Our Training Videos
Take a look at the puppy training style and techniques we use to train your dog.
The Marcum K9 Process
Our expert dog trainers in central Ohio will successfully correct behavioral issues such as jumping, leash pulling, setting boundaries, listening, potty training and more.
Schedule a Consultation
During your Consultation, one of our dog trainers will meet with you and your pooch at our in-home training facility in Canal Winchester, Ohio. We'll assess your dog's level of obedience, get to know their behavior and speak with you about your goals.
Create a Program
Every dog is different. Based on your goals and your dog's needs, we'll devise a training plan that will quickly and effectively transform your dog into the well-behaved, attentive, and calm companion you've always wanted.
Dog & Owner Training
Whether you choose board & train, group training, or a private training session, our trainers will treat your dog as if it were their own, and will instruct you on how to use trigger words and how to control your voice to assert your authority.
Maintain Your Training
At the end of the training program, your dog will be a Marcum K9 graduate. Applying the skills learned at Marcum K9 is highly dependent on your commitment to the program and your dog.  As they say, repetition is the key to learning.  If you have any questions or concerns, please contact us anytime.
Dog Gone Good Reviews
We love hearing about how our dog training programs have changed our clients' lives.
We love getting feedback from our customers! Reviews on Google and Facebook not only make us feel good about the work we do for your family, but they give other dog owners peace of mind about coming to train with the Marcum K9 team.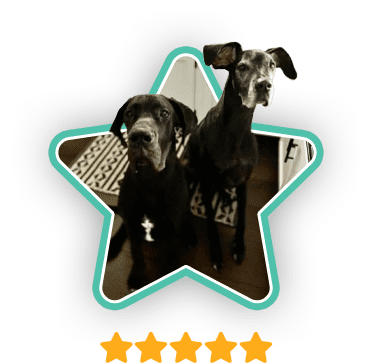 We sent both of our Danes to Marcum K9. Two Danes, and two completely different dogs. One was six and our sweet little old lady. The other was 9 months old and a wild child  
 Garrett did amazing job with both of them and the changes have been remarkable. Garrett has followed up with us multiple times after their training and has responded quickly with any questions/concerns that my wife and I have had over the months since training. I would highly recommend Marcum K9 and Garrett. The best money we have ever spent.
– Nate Will