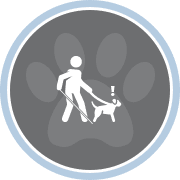 Service Dog Training Columbus Ohio
Change Your Way of Life with a Professionally Trained Service Dog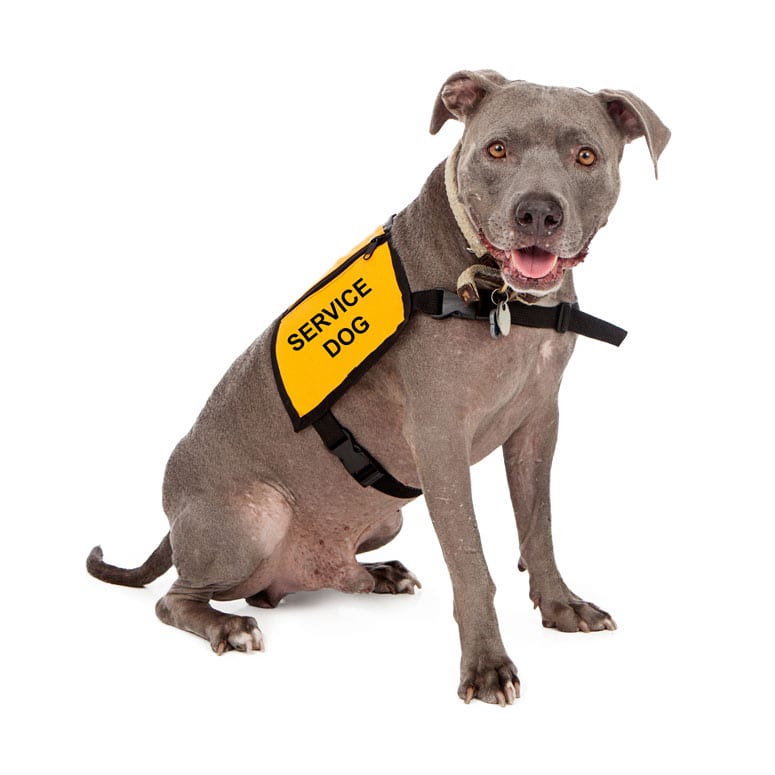 Train your dog to become a service dog!
Enroll your dog into a customized Service Dog Training Program and let your dog take care of you.
Service dogs are trained to help anyone with a disability, including physical, sensory, psychiatric, intellectual, or other mental impairments.
These service dogs are not only a man's best friend, they can be crucial to improving your daily lifestyle. When trained, service dogs are incredibly aware of their surroundings, keeping you or a loved one safe and living your best life.
Marcum K9 does not breed or sell service dogs, instead we train your dog both in your own home and in our own training facility. By choosing to train your own dog, we get straight to work to build upon the bond that already exists and teach your dog to observe and react to your body language and commands.
We individually customize the service dog training program specifically to your needs. Our goal is to improve the lines of communication between you and your dog, catered to manage your disability.
We Train Many Service Dog Skills
Emotional Support Animals
Hearing Impairment Training
Mobility Support Training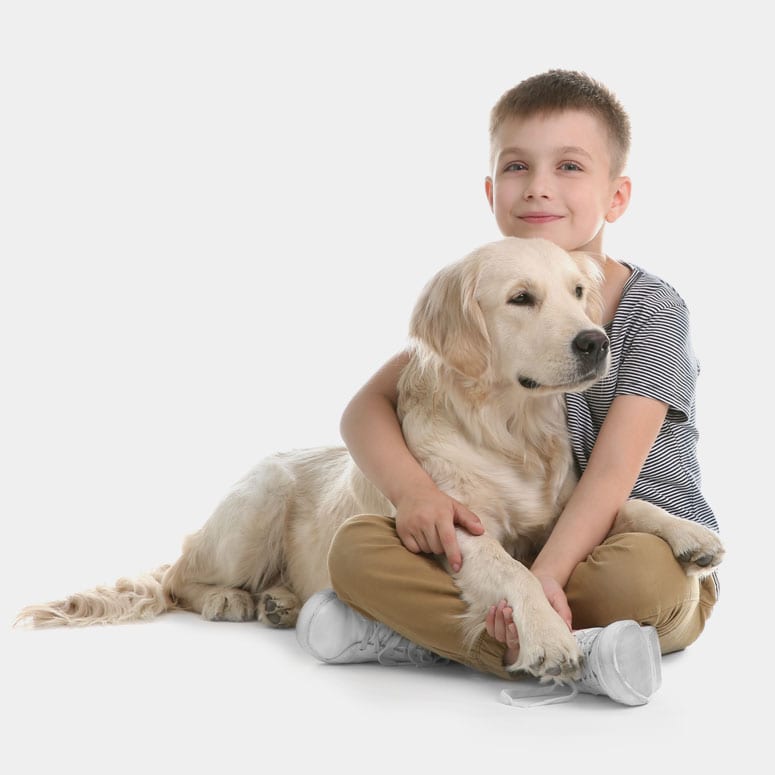 Take a Peek at How We Do It!
Take a look at the dog training style and techniques we use to train your pup.
The Marcum K9 Training Process
Our expert dog trainers in central Ohio will successfully correct behavioral issues such as jumping, leash pulling, setting boundaries, listening, potty training and more.
Schedule a Consultation
During your Consultation, one of our dog trainers will meet with you and your pooch at our in-home training facility in Canal Winchester, Ohio. We'll assess your dog's level of obedience, get to know their behavior and speak with you about your goals.
Create a Program
Every dog is different. Based on your goals and your dog's needs, we'll devise a training plan that will quickly and effectively transform your dog into the well-behaved, attentive, and calm companion you've always wanted.
Dog & Owner Training
Whether you choose board & train, group training, or a private training session, our trainers will treat your dog as if it were their own, and will instruct you on how to use trigger words and how to control your voice to assert your authority.
Maintain Your Training
At the end of the training program, your dog will be a Marcum K9 graduate. How they use their training depends on how well you maintain what we've taught them AND you. If you have any questions or concerns, please contact us anytime.
Reviews from Columbus Area Dog Owners
We love hearing about how our dog training programs have changed our clients' lives.
We love getting feedback from our customers! Reviews on Google and Facebook not only make us feel good about the work we do for your family, but they give other dog owners peace of mind about coming to train with the Marcum K9 team. When you are happy with the strong bond you have with your dog, share that with us by leaving a review!
We work with dogs and families across Central Ohio including Bexley, Grandview, New Albany, Upper Arlington, Worthington, Hilliard, Powell, Pickerington, Canal Winchester, and more! Fill out our inquiry form to schedule your free consultation and to learn more about our training programs.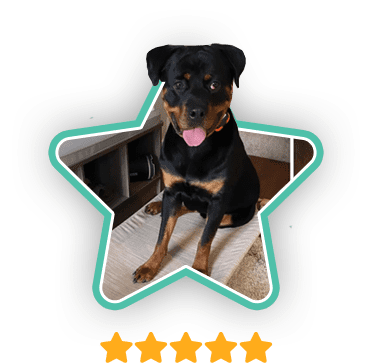 Wow where do I begin.. We sent our 1 1/2year old Rottweiler to Marcum and all I can say is THANK YOU! Our baby boy began to show signs of severe aggression and lack of obedience. We were recommended to do the 20 day program which we jumped right onboard with. Once training ended we legit had a brand new dog, had he not been excited to see me I would have been convinced he didn't belong to us. He came back transformed with such a short turn around. He has begun to regain his trust in us as confident dog owners.
This transformation was one that I could have only imagined. Before sending my baby away I was so stressed daily with his constant behavioral issues, walking him was a nightmare and having company rarely existed. As of today his walks are so structured, and now I can feel more relaxed when having visitors in our home. As we continue down this road to correct I am want to thank the Marcum team for their outstanding work and dedication to get our Boss baby on the path to corrected behavior. Hands down the greatest investment I could have made
– Robyn Daughtry