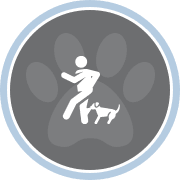 Aggressive Dog Trainers Columbus Ohio
Bring Your Dog Everywhere You Go Without Worry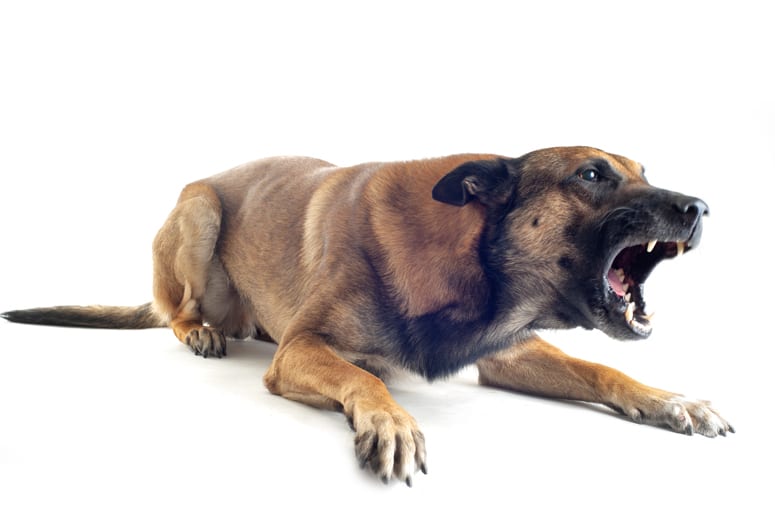 Imagine Never Worrying About Your Dog Barking or Snarling Again
No pet owner wants to feel the embarrassment of a dog snapping, barking or even biting in public. Help your dog deal with excitement and emotions in a way that works. Aggression doesn't mean you have a violent dog, most of the time they just need a little help.
Let our expert trainers with years of aggressive dog training experience help get your furry friend under control.
Dog Aggression & Behavior Modification
We specialize in being able to rehabilitate the most challenging dog behavior problems. We enjoy setting the foundation for success in order to teach owners how to properly maintain and manage their dogs aggression and anxiety behaviors. Our main focus is to build confidence and trust with dogs and owners to help better the relationship and the understanding of their dogs behaviors.
In this program we address all forms of unwanted or unsafe problem behavior, including, but not limited to:
Human Aggression
Leash Reactivity
Dog-to-Dog Aggression
Food and/or Resource Guarding
Separation Anxiety
Severe Fear Issues
Our approach to treating dog behavior problems is a balanced one. We look at the entire relationship between the dog and its environment to get to the root of the problem behavior. We find out the source of the problem behavior, what is causing it. Then we will customize a training program to address the behavior of the dog and owner together. Just like humans, dogs are individuals and require individualized training plans. We develop a training plan that is fair, balanced and unique to your situation and environment.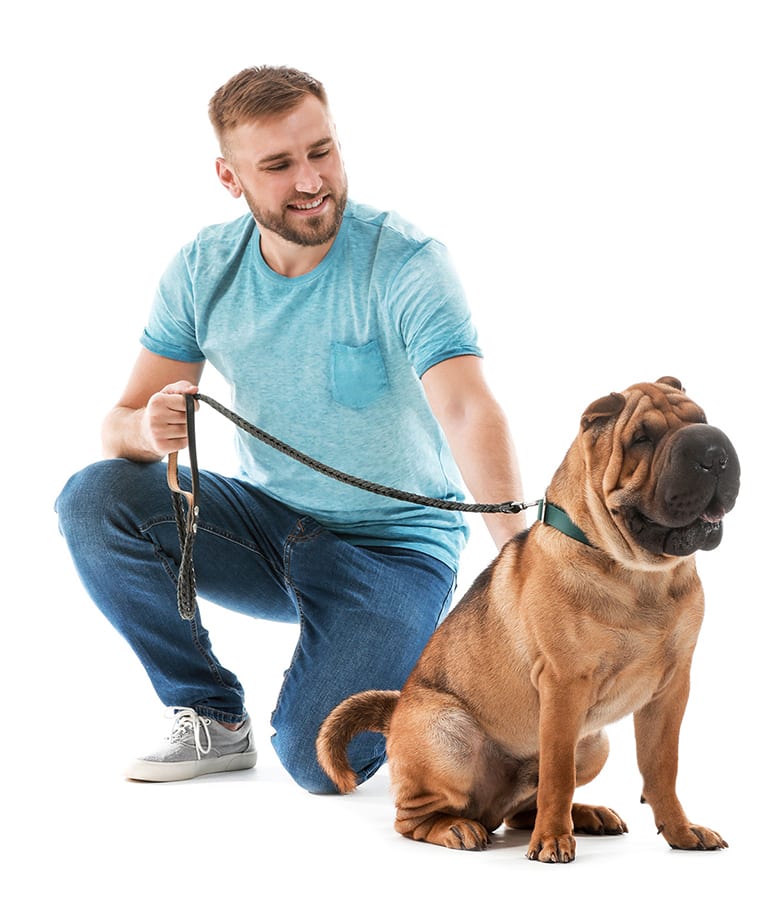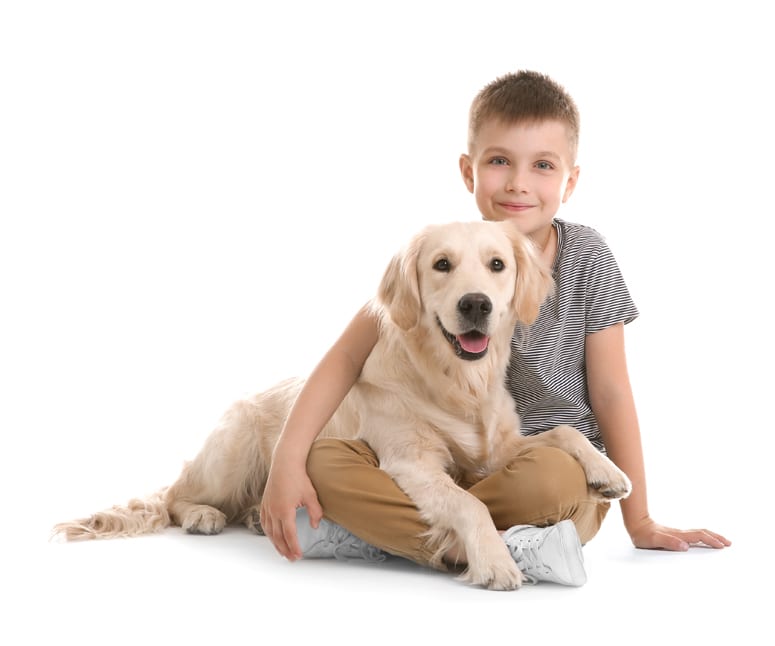 Our Anti-Aggressive Training Solution
Dog aggression cases will require a 3 – 4 week minimum for board and train, where we will be training your dog at our in home training facility while taking your dog to a variety of new environments for proper exposure and controlled socialization while going to a variety of parks and stores during their board and train with us. Your program will also include multiple lessons to properly teach owners on how to obtain and learn a new level of communication skills. We offer lessons to teach the owner how to communicate and work with their dogs on the new level of obedience and with previous behavioral issues. Lessons are scheduled in a variety of different environments. First lesson takes place at our facility. Second lesson is held at the owner's home. Then follow up lessons at a park and store environment. We go above and beyond to help teach owners how to understand and communicate properly with their dogs. Teaching owners how to read their dogs body language and signs when uncomfortable in stressful situations.
You will also have access to attending unlimited monthly group classes to help with advancing and managing your dog's training and aggressive/anxiety.
Take a Peek at How We Do It!
Take a look at the dog training style and techniques we use to train your pup.
The Marcum K9 Training Process
Our expert dog trainers in central Ohio will successfully correct behavioral issues such as jumping, leash pulling, setting boundaries, listening, potty training and more.
Schedule a Consultation
During your Consultation, one of our dog trainers will meet with you and your pooch at our in-home training facility in Canal Winchester, Ohio. We'll assess your dog's level of obedience, get to know their behavior and speak with you about your goals.
Create a Program
Every dog is different. Based on your goals and your dog's needs, we'll devise a training plan that will quickly and effectively transform your dog into the well-behaved, attentive, and calm companion you've always wanted.
Dog & Owner Training
Whether you choose board & train, group training, or a private training session, our trainers will treat your dog as if it were their own, and will instruct you on how to use trigger words and how to control your voice to assert your authority.
Maintain Your Training
At the end of the training program, your dog will be a Marcum K9 graduate. How they use their training depends on how well you maintain what we've taught them AND you. If you have any questions or concerns, please contact us anytime.
Reviews from Columbus Area Dog Owners
We love hearing about how our dog training programs have changed our clients' lives.
We love getting feedback from our customers! Reviews on Google and Facebook not only make us feel good about the work we do for your family, but they give other dog owners peace of mind about coming to train with the Marcum K9 team. When you are happy with the strong bond you have with your dog, share that with us by leaving a review!
We work with dogs and families across Central Ohio including Bexley, Grandview, New Albany, Upper Arlington, Worthington, Hilliard, Powell, Pickerington, Canal Winchester, and more! Fill out our inquiry form to schedule your free consultation and to learn more about our training programs.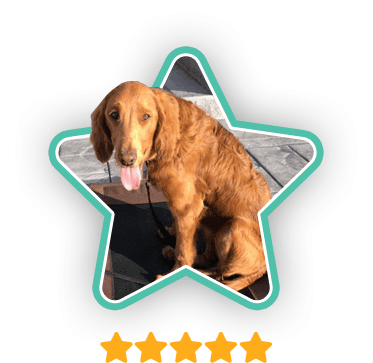 Game 👏🏻 Changer 👏🏻
Our 5 month old Rosie knew some basic commands, but we wanted to send her to obedience school to focus on controlling excitement with distractions (on and off leash), selective listening, and jumping. WOW. It's been a little over a week and we now can play outside with our kids, with other kids and dogs running around our neighborhood, with Rosie being off the leash and enjoying our time outside. We were sent home after an hour session with our trainer learning and practicing, with homework and tips as well as the offer to text or call if we ever have questions once we got home. We are more than happy and can't thank Marcum and Jourdan enough!
– Valerie & Rosie