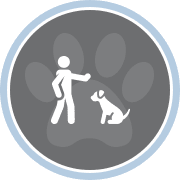 Professional Dog Trainers Columbus Ohio
Contact Marcum K9
6130 Wright Road
Canal Winchester, Ohio 43110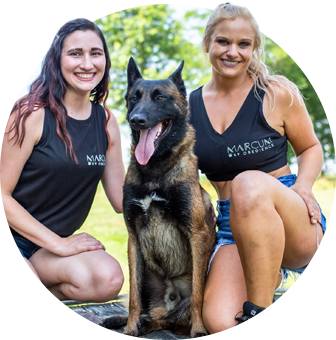 How can we help?
If you would like to enroll your pup into one of our training programs or simply have a question, please fill out the form below and a Marcum K9 trainer will be in touch.
The Marcum K9 Training Process
Our expert dog trainers in central Ohio will successfully correct behavioral issues such as jumping, leash pulling, setting boundaries, listening, potty training and more.
Schedule a Consultation
During your Consultation, one of our dog trainers will meet with you and your pooch at our in-home training facility in Canal Winchester, Ohio. We'll assess your dog's level of obedience, get to know their behavior and speak with you about your goals.
Create a Program
Every dog is different. Based on your goals and your dog's needs, we'll devise a training plan that will quickly and effectively transform your dog into the well-behaved, attentive, and calm companion you've always wanted.
Dog & Owner Training
Whether you choose board & train, group training, or a private training session, our trainers will treat your dog as if it were their own, and will instruct you on how to use trigger words and how to control your voice to assert your authority.
Maintain Your Training
At the end of the training program, your dog will be a Marcum K9 graduate. How they use their training depends on how well you maintain what we've taught them AND you. If you have any questions or concerns, please contact us anytime.
Reviews from Columbus Area Dog Owners
We love hearing about how our dog training programs have changed our clients' lives.
We love getting feedback from our customers! Reviews on Google and Facebook not only make us feel good about the work we do for your family, but they give other dog owners peace of mind about coming to train with the Marcum K9 team. When you are happy with the strong bond you have with your dog, share that with us by leaving a review!
We work with dogs and families across Central Ohio including Bexley, Grandview, New Albany, Upper Arlington, Worthington, Hilliard, Powell, Pickerington, Canal Winchester, and more! Fill out our inquiry form to schedule your free consultation and to learn more about our training programs.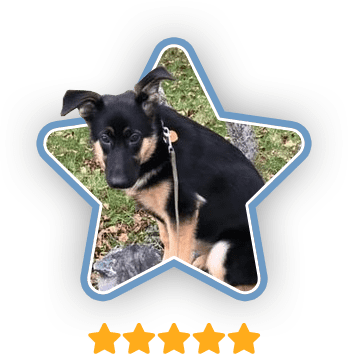 The board and training through Marcum K9 Obedience is worth every penny. We dropped our 6 month old girl off when we went on a vacation and we came back to a new pup! She had so much energy and loved to jump and nip to get attention for play. Now she listens immediately, shows interest in practicing her new skills and has learned to control her excitement. Marcum K9 provided us with all of the learning tools and direction we will ever need. I received around 3 pics and a video each day with a little summary of what they worked on. We could tell how happy Gabby was just looking at the pictures that were sent. The best thing was Gabby was introduced to their dog pack and she now acts so mature – I can only imagine she picked that up while there. Marcum K9 will furrever be our go-to!
– Celina Miller