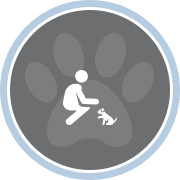 Dog Trainer Pickerington Ohio
Dog Obedience Training
We are the best professional dog training service in the Pickerington Ohio area! When you Google "dog training services" choose us and get in contact with our dog trainer today. Our dog training services range from board and train, puppy training, aggressive dog training, and service dog training. Our dog trainers have years of experience training all types of dog breeds at any age. We believe that consistency is key when training your dog. The phrase "practice makes perfect" is a motto we live by each day when training Pickerington dogs!
Each dog we train is a member of our family. When we board and train, our team is dedicated to providing a healthy learning environment. Whether you have a puppy or a fully-grown dog, the dog training we provide will help you enjoy life with your dog. We take a custom-tailored training approach for each dog that includes obedience training, aggression, low confidence, house breaking and more.
Our Dog Training Services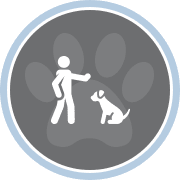 Board & Train
The best way to teach dogs obedience is through repetition. While some habits are hard to break for dogs, we can take care of that through boarding and training! Our boarding and dog training programs offer the best in immersive training to help teach your dog obedience skills that last a lifetime.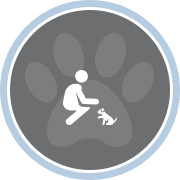 Puppy Training School
We are the best puppy training school near Pickerington! We believe that you should be able to have fun with your new puppy, which is why we take care of potty training, play biting, jumping, and crate training. Our Columbus area program can help you and your dog establish a loving, firm foundation.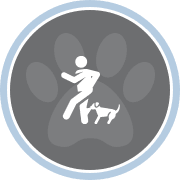 Aggressive Dog Training
Is your Columbus area dog exhibiting signs of aggression? Our aggressive dog training can fix that! The professional dog training we offer helps to curb aggressive behavior through targeted communication that will help to control the emotional response from your dog to any given situation.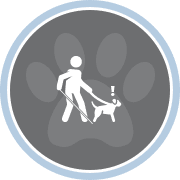 Pickerington Service Dog Training
Do you or someone you know need a service dog? Our Ohio dog trainer will help! We are based in the Columbus OH area and have years of experience training service dogs to help with things like disabilities and impairments for physical, mental, sensory, emotional, and other needs. Dogs are the best companions!
How it Works
The best way to successfully correct behaviors like leash pulling, jumping, boundary issues, listening, potty training, and more is to trust our expert dog training. Our process has been perfected by our dog trainers who have years of great experience helping Pickerington area dog owners just like you. Contact us today to get started with our training services and have a happy relationship with your dog.
Consultation
Our in-home training facility is the perfect place to meet you and your dog for the first time! Our professional dog trainers will take an assessment of your dog's obedience, get to know them and you, and speak with you about the behavior goals you have for your dog. From there, we can develop a custom approach to training your dog.
Program Creation
We custom-tailor each dog training program so that we can properly meet the needs of each dog. Different breeds behave differently, and our dog training team is aware of these differences and will work to transform your dog into a well-behaved best friend! When you trust our team, you get the best dog training services!
Dog & Owner Training
We offer boarding and training, group dog training, and private training sessions for your dog. Our trainers will always treat each dog as part of the family. We help instruct you on how to properly use trigger words to assert your authority. The best way to prepare you for the future is to give you the right tools to succeed!
Maintaining Training
Graduation is an exciting time! After your dog has done boarding and training, it will be an official Marcum graduate. Once your dog has finished training, we are still with you. We offer training services for ongoing needs. You and your pup will never have to worry about behavior problems again!
Reviews from Columbus Ohio Area Dog Owners
We love hearing from Pickerington area dog owners just like you! We know that reviews are a huge part of our success. The best recipe for effective training is building and learning about our past successes. Our training programs are always specifically designed for your dog and addresses the most important needs. We use our years of experience to give each dog owner peace of mind.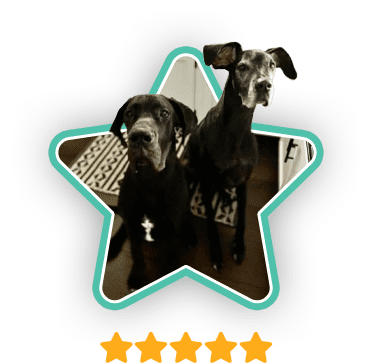 "We sent both of our Danes to Marcum K9. Two Danes, and two completely different dogs. One was six and our sweet little old lady. The other was 9 months old and a wild child. Garrett did an amazing job with both of them and the changes have been remarkable. Garrett has followed up with us multiple times after their training and has responded quickly with any questions/concerns that my wife and I have had over the months since the training. I would highly recommend Marcum K9 and Garrett. The best money we have ever spent."
– Nate Will
We are the best dog trainers in Pickerington! When you need an expert to help with your dog, look no further. Fill out our contact form and we will get in touch with you to start the training process! We look forward to helping you and your dog.