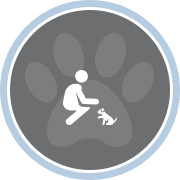 Dog Training Hilliard Ohio
Obedience Training for Dogs
Our Dog Training Services
Looking for the best professional dog training in the Hilliard Ohio area? We are the dog trainer to call! We offer a full range of dog training services including board and train, puppy training, aggressive dog training, and service dog training. We have years of experience training all types of dog breeds at any age. Our philosophy for doing training? Consistency. We believe in the phrase "practice makes perfect".
We treat your dog as a member of our family. When boarding, our team is dedicated to a healthy learning environment for your dogs. Whether you have a puppy or fully-grown dog, our dog training will help you enjoy life to the fullest with your dogs. Each dog that we train gets a custom-tailored approach just for them including training for obedience, aggression, low confidence, house breaking and more.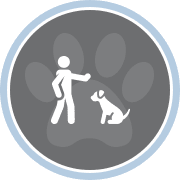 Board & Train
Dogs learn obedience through repetition. While some dogs' habits are hard to break, we can take care of that part through boarding and train! The boarding and dog training programs offer immersive training where your dog will learn lifelong obedience skills.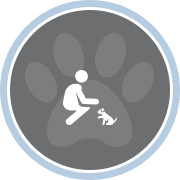 Puppy Training School
The best puppy training school in Ohio is at Marcum! You should have fun with your new puppy, which is why we handle things like potty training, play biting, jumping, and crate training. Our Columbus area program helps you and your dogs establish a firm foundation.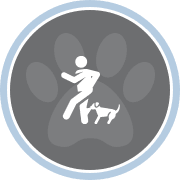 Aggressive Dog Training
If your dog is exhibiting signs of aggression, our aggressive dog training will help. The professional dog training we offer curbs this behavior through targeted communication methods that help control your dog's emotional response to a situation.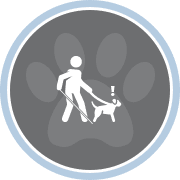 Service Dog Training
If you or a family member is in need of a service dog, our training will help! Our Columbus OH area service dog trainer helps your dog help you with things like disabilities and impairments for physical, mental, sensory, emotional and other needs that dogs can help with.
How Can We Help?
When you're looking for Hilliard's dog training, look no further than Marcum K9! Fill out our form and we will get in contact with you to start the boarding and training process and give you the best friend you deserve!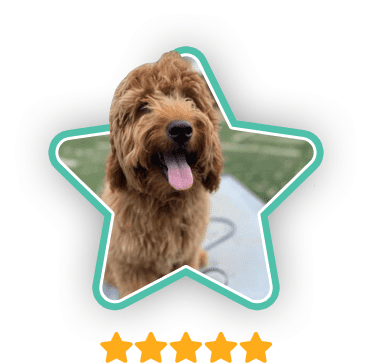 "My miniature Goldendoodle, Oliver, just completed his first 5 of 15 days with Marcum and I am already blown away! It feels like we brought home a completely different puppy but in all the best ways. His trainer, Jourdan, has been absolutely AMAZING! She sent pictures, videos, and updates every single day.
She has also gone above and beyond by providing additional information on topics we had questions about (ie food choices, spaying, and various other topics). If you are wondering if sending your pup is worth the price I highly encourage you to take the leap and let them show you just how worth it it is. I cannot wait to see the progress Ollie makes in his last 10 days!"
– Kelsey & Oliver
How it Works
Dog training is key to successfully correct behaviors like leash pulling, jumping, boundary issues, listening, potty training, and more. Our training process has been developed by our dog trainers that have years of experience helping Columbus area dog owners just like you! Ready to get started? Contact us today to learn more about our training services.
Consultation
Our professional dog trainers will meet with you and your dog at our amazing in-home training facility in the Columbus Ohio area. We'll take an assessment of your dog's obedience, get to know them and their behavior better, and speak with you about the goals for your dog.
Program Creation
Each one of our dog training programs is tailored specifically to each dog and their needs. Every dog breed behaves differently. Our dog training team develops plans that help transform your dog into a well-behaved, attentive, and calm companion. When you go with us, you get the best!
Dog & Owner Training
Whether you choose boarding and training, group dog training, or a private training session, our Ohio trainers will treat your dog as if it's their own. We will instruct you on how to use trigger words and assert your authority. We help give you the tools to succeed in the future!
Maintaining Training
It's time for graduation! Once your dog is done boarding and training, it will become a Marcum K9 graduate. We are with you and your dog even after you leave us. We help you continue training and offer ongoing training services if needed. We are always here for you and your pup!
Reviews from Columbus Area Dog Owners
Here are some Hilliard area dog owners just like you. Reviews are a big part of our success! We believe that the best recipe for good training is building on the past successes we have had. Our custom-tailored training programs are the best way to address the needs of your dog, and we use the years of experience we have to create the best dog training in the area.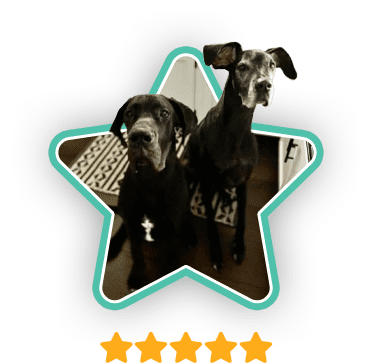 "We sent both of our Danes to Marcum K9. Two Danes, and two completely different dogs. One was six and our sweet little old lady. The other was 9 months old and a wild child. Garrett did an amazing job with both of them and the changes have been remarkable. Garrett has followed up with us multiple times after their training and has responded quickly with any questions/concerns that my wife and I have had over the months since the training. I would highly recommend Marcum K9 and Garrett. The best money we have ever spent."
– Nate Will